Hello! Can we help you become a part of an awesome community united by our love of our dogs? Come see us at our next event and we will show you how!

Beauty is in the eye of the beholder...
Several years ago, it seemed like every Pit Bull pup I was contacted about had Demodex Mange - a non-contagious skin condition where a weakened immune system would allow an over growth of mites that naturally occur on dogs. ETPBR still takes on a lot of Demodex cases - there is a soft spot in my heart for them - but recently with the Scarlet (Scarlet's story - https://www.facebook.com/ScarletsavedbyFCCA?fref=ts ) case so much on the news...these dogs have really been on my mind! Often pet owners are dealing with a budget and skin issues can get so expensive! The photo album above shows the progress of Leo - one of my favorite fosters. As you can see, under all those skin issues lurked a beautiful boy! If your dog suffers with skin issues...please do your research and get a good diagnosis of what you are dealing with and more importantly...DON'T GIVE UP! If you cannot help your dog, please contact others for help.

Dog Wash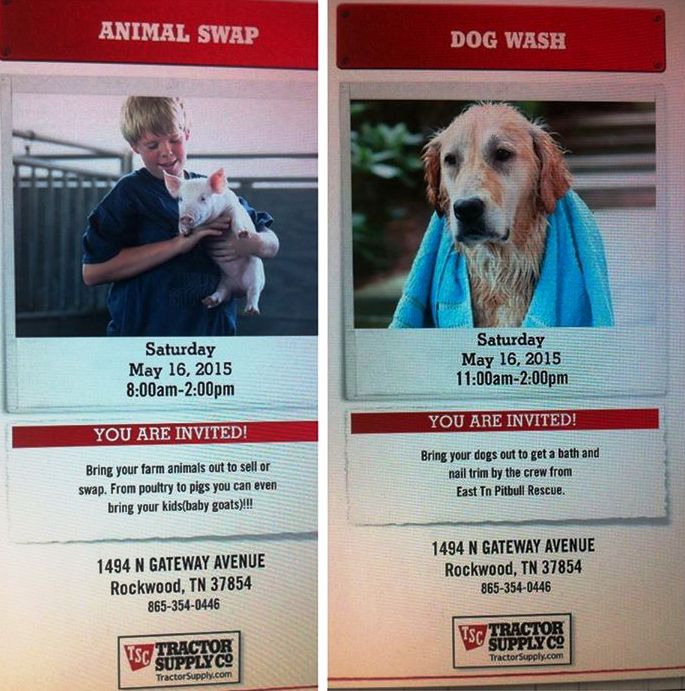 Come on out to the Rockwood Tractor Supply's Animal Swap where ETPBR will be holding a dog wash. The Low Cost Vets will be there as well!